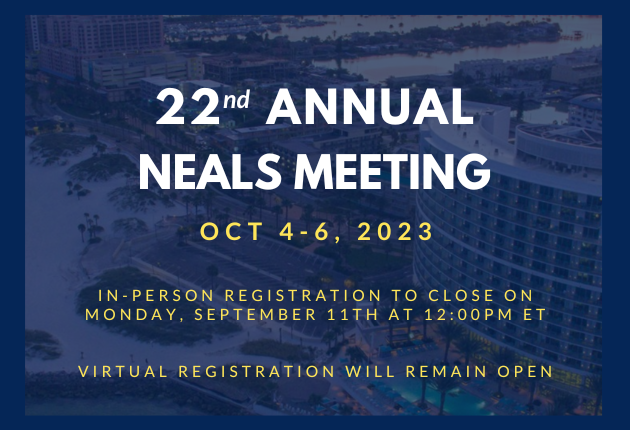 2023 Annual NEALS Meeting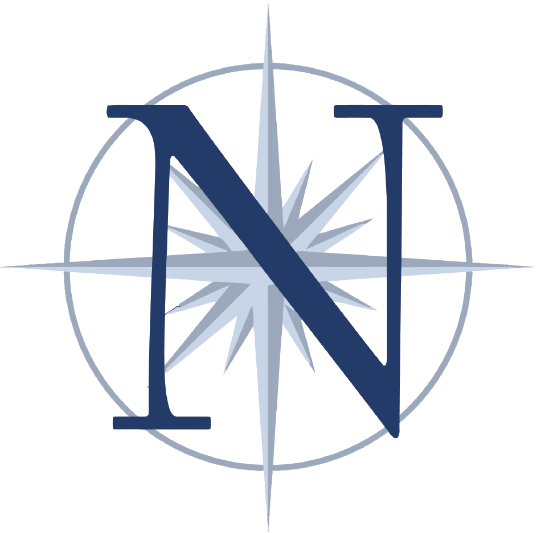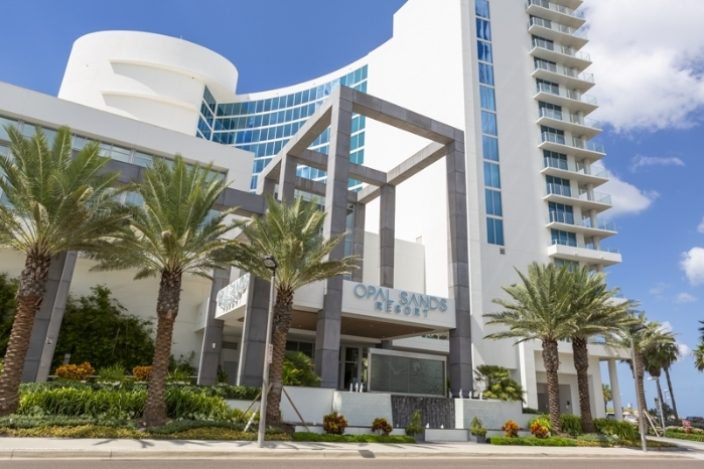 OPAL SANDS RESORT
22nd Annual NEALS Meeting
Each year the Northeast ALS Consortium (NEALS) holds an annual meeting to review current ALS research and member initiatives, to discuss potential new therapies, and to prepare our membership for clinical trials in ALS. For this year's Annual NEALS Meeting, we are looking forward to welcoming ALS Research Ambassadors, NEALS members, foundation partners, company representatives, and ALS researchers. For the first time, we also extend a warm digital embrace to online attendees hailing from every corner of the ALS community to facilitate a broader exchange of knowledge and share exciting research updates and best practices.
This year's itinerary encompasses a diverse range of sessions, including a membership and industry partners roundtable, a session spotlighting the NEALS PEACe Committee's goals and projects driven by ALS Research Ambassadors, and an engaging Hot Topic in ALS Science Session titled, "Neurofilaments: The ultimate ALS biomarker, outcome measure, or just the tip of the iceberg?". Our Scientific Symposium will focus on "Gene Therapies of the Future".
2023 Annual NEALS Meeting
Social Media
The Northeast ALS Consortium encourages all meeting attendees to network, connect with colleagues, and share their Annual NEALS Meeting experience on social media using the hashtag #NEALSMtg.
Interested in sponsoring the Annual NEALS Meeting?
Annual Meeting Sponsorship
Please view our sponsorship opportunities linked below and reach out to email hidden; JavaScript is required, NEALS Program Manager, to take advantage of a sponsorship opportunity or to obtain further information. To make sure that we properly acknowledge sponsors in our meeting materials, we ask for interest/commitment level be communicated by September 1st.