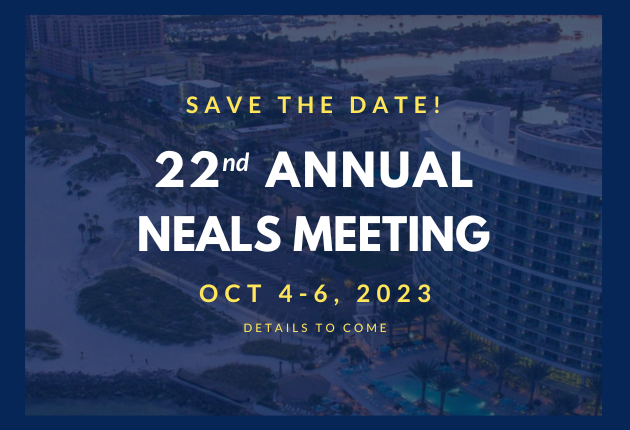 2023 Annual NEALS Meeting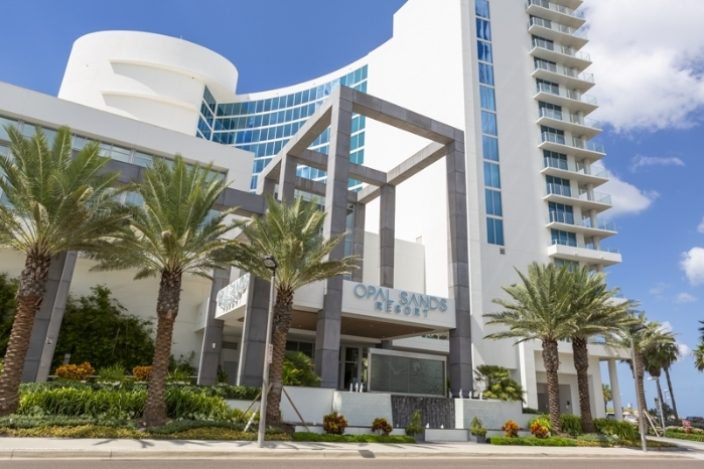 OPAL SANDS RESORT
Highlights from the 21st Annual NEALS Meeting
The 21st Annual NEALS Meeting returned to the Opal Sands Resort for our first hybrid meeting! Meeting attendees joined us for NEALS Affiliated Trial and Project Updates, an Industry Roundtable panel discussion, a Science Symposium on Technology and AI, a session highlighting the goals of the NEALS PEACe Committee and projects led by ALS Research Ambassadors, two abstract Poster Sessions, a "Hot Topic" session, Abstract Platform presentations, networking opportunities, and more! Click here to view the full meeting agenda.
2022 Annual NEALS Meeting
Social Media
The Northeast ALS Consortium encourages all meeting attendees to network, connect with colleagues, and share their Annual NEALS Meeting experience on social media using the hashtag #NEALS2022.
NEALS Abstract Submission
Abstracts
Thank you to everyone who submitted an abstract for the 2022 Annual NEALS Meeting! We are thrilled to report that the 2022 abstracts were published electronically in Muscle and Nerve. Please check back soon for information on the 2023 Annual NEALS Meeting Call for Abstracts.